for good behaviour
by lars palm

                                                                                             (witch trial & (t)error)

trees spawning dark matter don't matter much anymore. any more moorings to cast off? are we talking about a revolution? something about the number of them per minute. the hour stretches into seconds. served by deadpan cops along with the summons & the rubber bullets. shedding your mortal coil. coining another phrase for excavating any number of cavities. caving in through the door. before. & after climbing that tree
About for good behaviour 
in for good behaviour i have collected a handful of prose poems. what i'm after in doing so is, maybe, to play with the borders of the form. where does it turn into essay, narrative prose, nonsense?
lars palm
Encomiums for for good behaviour 

These are wonderful parenthetical novellas. Within "a snap of ... fingers," these inquisitions -- ranging over Pinocchio to addressing cats to white colonialism in Zimbabwe -- provide a welcome "kick in the head".

Eileen Tabios



Le Roi est nu!

The King is naked. Radical ingenuity is what Lars Palm requires from his readers. In non/sensical alliterations he leads you through colorful associations, the ends of which join in an un/perfect circle, clean and transparent. And we are here because we have wanted to since long.

Anny Ballardini


These prose poems find lars palm putting together jigsaw puzzles from the pieces of history. He makes them fit by including not just history but a sense of drama, playing, and play. Dedications give the pieces scotch tape so that they may be affixed to our consciousness. Linguistic nuances make history sound like pieces of sharp, avant jazz, an analogue to Ornette Coleman except with their own rhythmic systems. It's a system to get lost in, and an extended song no one is likely to forget.

Adam Fieled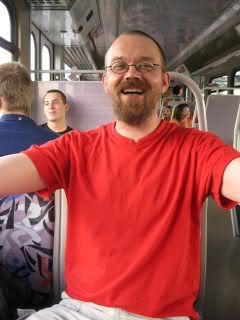 it has been said that he's a poet & translator. it has been said that he runs a small ungovernable press. it has been said that he works in health care. all these things, & several more, can be questioned. what might be said is that lars palm lives in malmö (sweden) with his wife 
Other books by lars palm:

mindfulness (Moria, 2006)
on stealing lips (The Martian Press, 2006)
is beside the point (Big Game Books tinyside #34, 2007)
riot (self-published, 2007)
some hay (Meritage Press tiny book series, 2007)
death is (by the skin of me teeth books, 2007)
the (ungovernable press, 2008)
östergötland (a found poem) (ungovernable press, 2008)
mispell (ungovernable press, 2008)
in the news (ungovernable press, 2009)
over this here rainbow (Wheelhouse Press, 2009)
cantar de mio corman (Teeny Tiny, 2009)
fragments from this (chalk editions, 2010)
when the earth moves in (Open Palm Press, 2010)
don't be quiet, start a riot – split with Adam Fieled (weekend press, 2010)
whomeanswhat (Sacrifice Press, 2010)
Author photo courtesy, Petra Palm